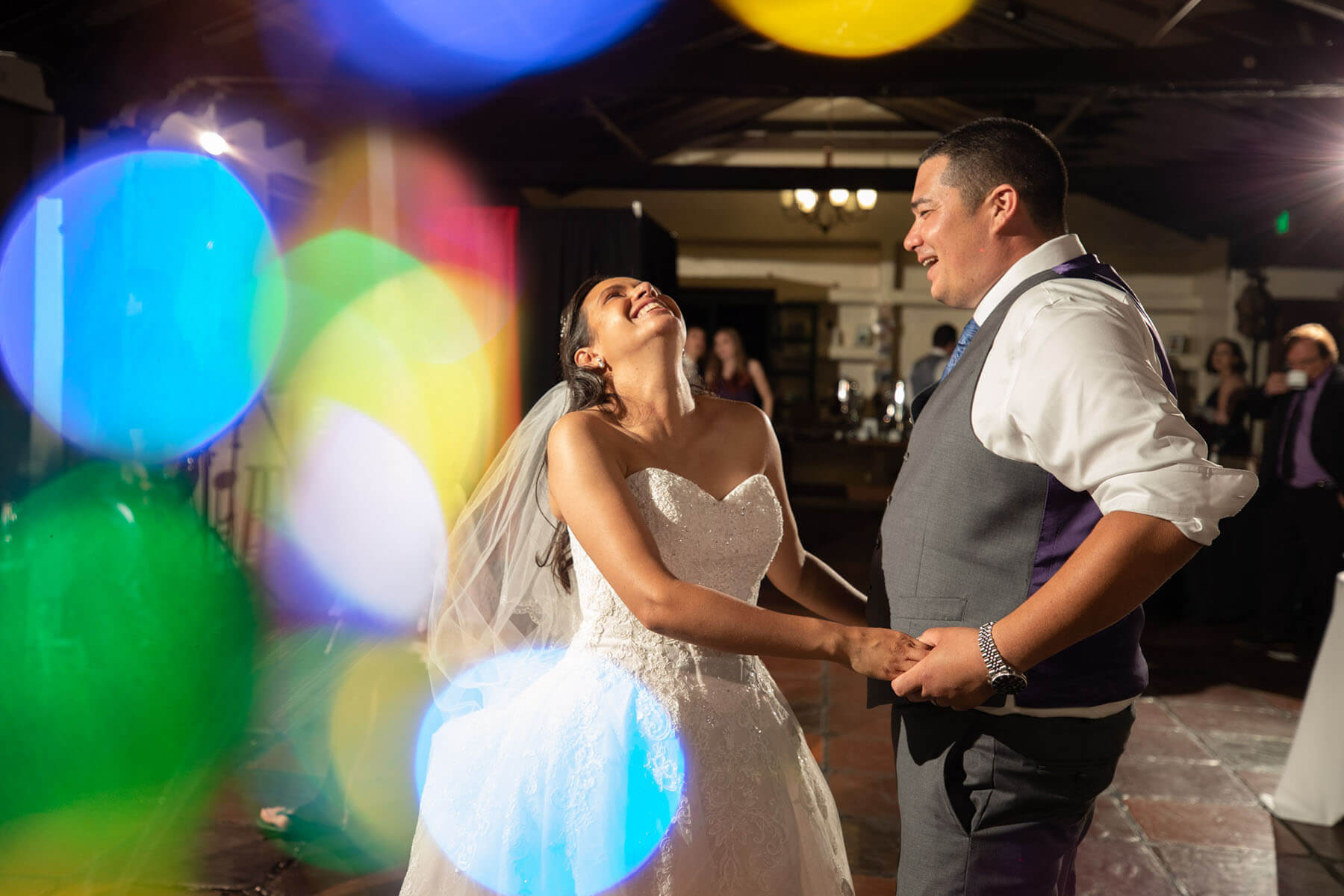 ALLIED ARTS GUILD WEDDING STORY
On Maria and Mike's wedding day, my team and the awesome video guys of Inspired By Studio arrived together. When walked in to Maria's parents' home we found the getting ready in full swing, everything a-bustle with energy. Maria's family members and bridesmaids were getting their hair and makeup done and the men of the family were hanging around and chatting. Everyone was in great spirits! Time flies on a wedding day, and so it wasn't long before half the team left to the Allied Arts Guild to meet up with the Mike and the guys. The rest of us stayed behind and got to capture Maria's mom helping her into her dress. Then we all moved over to the Allied Arts Guild for the wedding.
It was a beautiful spring day – cool, pleasant, slightly overcast. The ceremony site was stunning, and the purple color scheme really stood out in the green of the garden. Maria and Mike wrote their own vows, and there wasn't a dry eye in the house. I love it when a couple gets to finally be together on a wedding day. When they see each other, their whole demeanor changes and the nerves dissipate. This was especially noticeable with Maria and Mike – they kept sneaking kissed throughout the night and it was so sweet to capture their joy.
We did some family photos and made use of the gorgeous Allied Arts Guild grounds for the couples' portraits. Then there was dinner and toasts and more tears and laughter ensued. After dinner, it was time for the dance party! There was the traditional first dance and father-daughter dance. Maria and Mike also had some lawn games out for their guests to enjoy, and we all watched with bated breath as the two of them met head to head in an intense game of jenga.
Maria and Mike – thank you so much for inviting me to be a part of your wedding day and share in your joy! Congratulations!
WEDDING DAY PARTNERS
Venue: Allied Arts Guild
Catering/Coordination: Joshua Charles Catering
Flowers: Klaudia Splane
Video: Inspired By Studio
Photo: Juniper Spring Photography
Hair and Makeup: BfabGuru
Desserts: Studio Cake and Chantal Guillon Macarons
Harpist: Krista Strader