I just got my pictures back from the flower bath photo shoot I did and they are STUNNING! Liza is an absolute artist and a true professional. She knows how to stage the background, direct the person being photographed, and make you feel beautiful, comfortable and confident. She even had an outfit picked out for me that went perfectly with my color choices and theme. I am so happy with my pictures and they were worth every penny!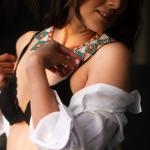 Choosing Liza as our photographer was one of the best decisions we made! From the engagement shoot to the big day, everything was perfect! I'm a little shy, so it's kinda weird having someone taking pictures of me all the time, and she was the best. She made us feel comfortable and at ease, and she was never imposing. The pictures are beautiful, very candid and natural, and she has a great sense of the attitude of the group she's photographing, capturing amazing details and key moments. She's very easy to get a hold of and to talk to, and it was great having someone so professional and easy going in such a stressful and important time. Thank you so much for your amazing work!
I had the most memorable experience shooting my maternity photoshoot with Liza. She's friendly and creative and we quickly bonded and collaborated on the shoot. Time flew and the entire experience made me feel comfortable and like a goddess! Highly recommend!!
She has captured many timeless family snapshots for me that I treasure as my most valuable possessions. She is one of the kindest people you will ever meet! She knows what she's doing and her love for her work shows. She really cares about her clients and I am thankful to have her as our "family photographer", hopefully for years to come.
Liza Head is a PRO! I hired Liza to photograph our wedding, and delivered top notch results, and photographs that we will be happy with for years to come! Liza had great ideas for how to capture spectacular images from our location, and then from our reception party. She made us look so cool! ;-)
We are super happy that we hired her!
Juniper Spring Photography has done several photo shoots for me and my family, and I wouldn't trust the unique, special and intimate moments to anyone else. Liza Head of JSP does an excellent job of capturing the moments in a whimsical, natural and energetic light. If you're looking for a genuinely talented photographer to portray you and your loved ones in the best light, look no further.