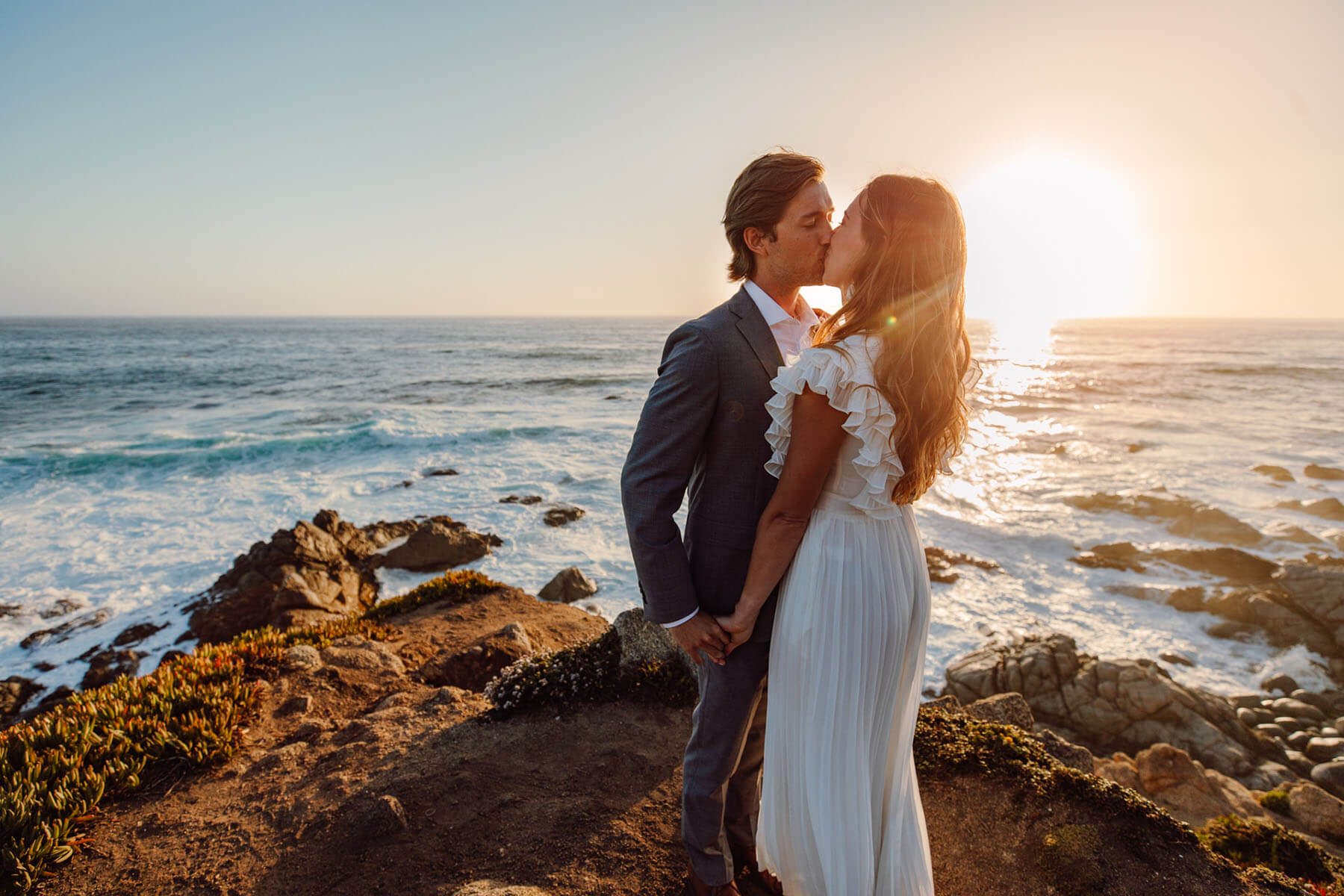 I'm excited to finally share Taylor and Reid's Big Sur Wedding shoot! If you're a friend of theirs you might be shocked and thinking "what!? they got married without telling me!?" And I'm here to comfort you and say – nope, this was a for-the-photos sort of thing. BUT what I think makes these photos so special (other than the location, because c'mon, what's a prettier stretch of coast to have your wedding than Big Sur?) is the fact that Taylor and Reid are a real couple. They were even really were planning to get married this spring.
As we all know, Covid hit and nothing this year went to plan and Taylor and Reid were forced to postpone their 300+ person midwest wedding. I thought this shoot might be a bit of a balm for them when they were dealing with the date of their first planned wedding having passed just a couple of weeks before. Even when I do photo shoots that are meant to imitate a wedding instead of actually *being* a wedding, I love working with real couples who are in love and can really get into weddings vibes. We had such a blast in this beautiful place, and while we were all trying to get "pretty pictures", what I was really aiming for was the same thing I shoot for (pun intended) with all of my couples – photos that show their love, their relationship, and the fun they have together.
So with all that said, here's what we ended up with on a perfect day, with perfect weather, and a magnificent super bloom just in time for Taylor and Reid's (not quite real) Big Sur Wedding. (FYI I had like 150 more photos that I loved but couldn't fit into this post :D). I hope these tide you guys over until the real wedding next year !