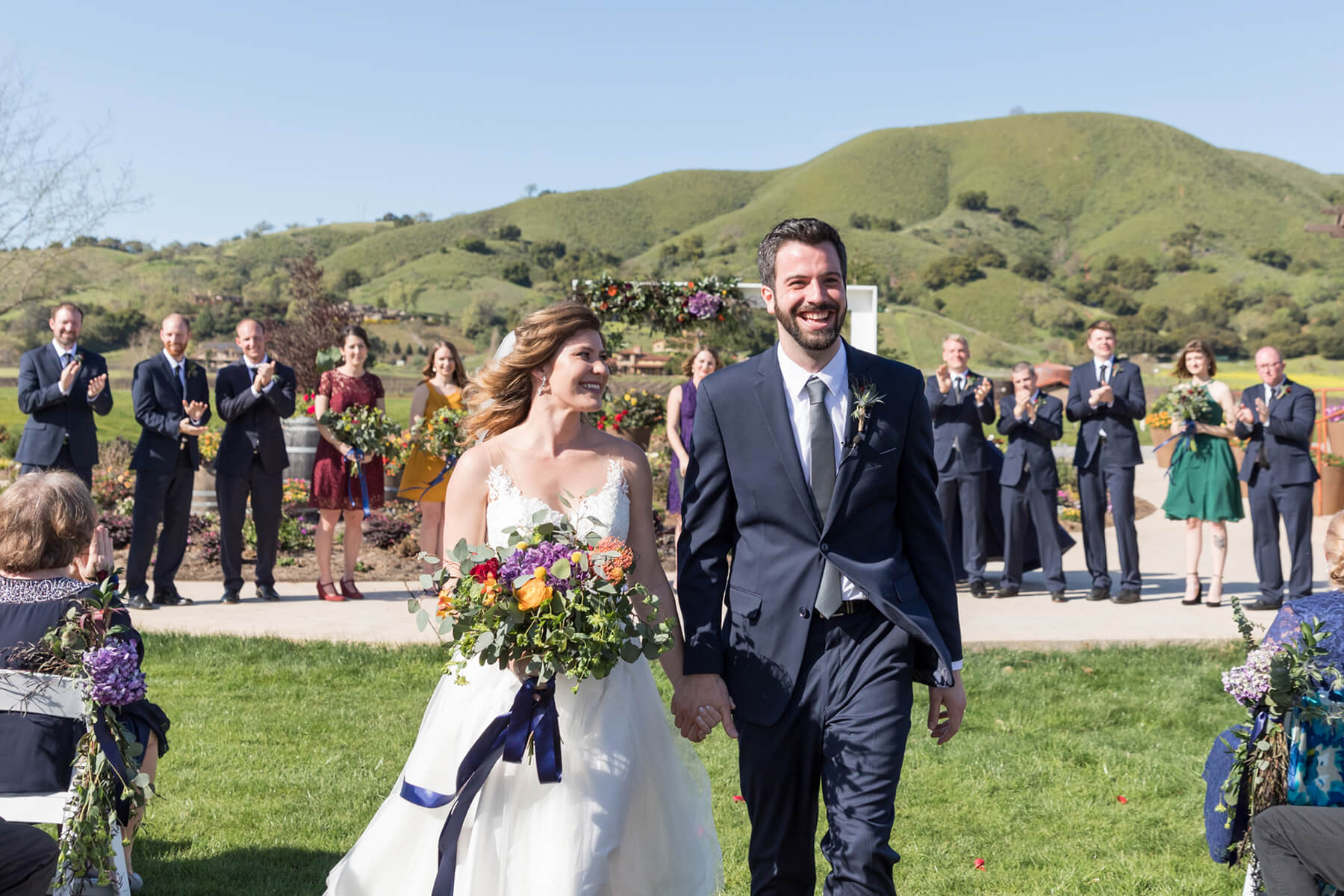 Yaaaaay, here comes my first wedding of 2017! And what a wedding it was.
I've known Katie and her family for a number of years – they and my husband's family grew up together, so there are a lot of connections. I was super thrilled that despite knowing me, Katie decided to pick me to photograph her wedding :P. It had been raining off and on for all of March, and we were all hoping that it would let up just in time for the big day. Actually, I believe what we asked for was "clouds in the morning, sun in the afternoon", which is exactly what we got! Katie is one of 4, and the only girl, and so it's a bit of an understatement to say that her whole family was abuzz with excitement. I don't know Marshall's family that well, but they seemed pretty excited too :). After a flurry of getting ready on site at Kirigin Cellars, Katie and Marshall opted for a group first look (which I'd never seen before!) in which they got to see each other for the first time with their immediate families and bridal party present. It was so fun to watch the anticipation and excitement on everyone's faces. We took some family photos ( and I have to be honest, I was *already* tearing up at this point, which did not bode well for dry eyes the rest of the day) and portraits, and then it was time for the ceremony. The clouds parted and let me just say, it was all so beautiful. The flowers prepared by Ruth Koch (a family friend) in jewel tones were incredible, and paired with the bridesmaid's dresses and the backdrop of the venue, and the sunshine coming out – I couldn't picture it being any better. The ceremony, led by Malia – a close friend of the couple and wife of one of Katie's brothers – talked about Katie and Marshall's journey and how well they care for each other. A friend read an adorable children's story that had everyone getting choked up.
After the ceremony came a family communion and a few more family photos – then it was time to party! Katie's vision for the whole evening turned out beautifully – metal details stood out against the beautiful wood interior of Kirigin Cellars' reception hall, accentuated by the lovely florals in an array of jewel tones. Dinner (catered by Fire for Hire) was served at stations where guests could get a taste of a variety of different foods. There were sweet and funny speeches, and of course the first (second, third and fourth) dances. And everyone had a blast! The day ended sweetly with Katie and Marshall cutting the pie :). All in all, a beautiful day to start a beautiful life together. Congratulations Katie and Marshall! This is only the beginning :).
(Fair warning, I had a really hard time narrowing these down, so sorry not sorry that this blog is so long 😀 )