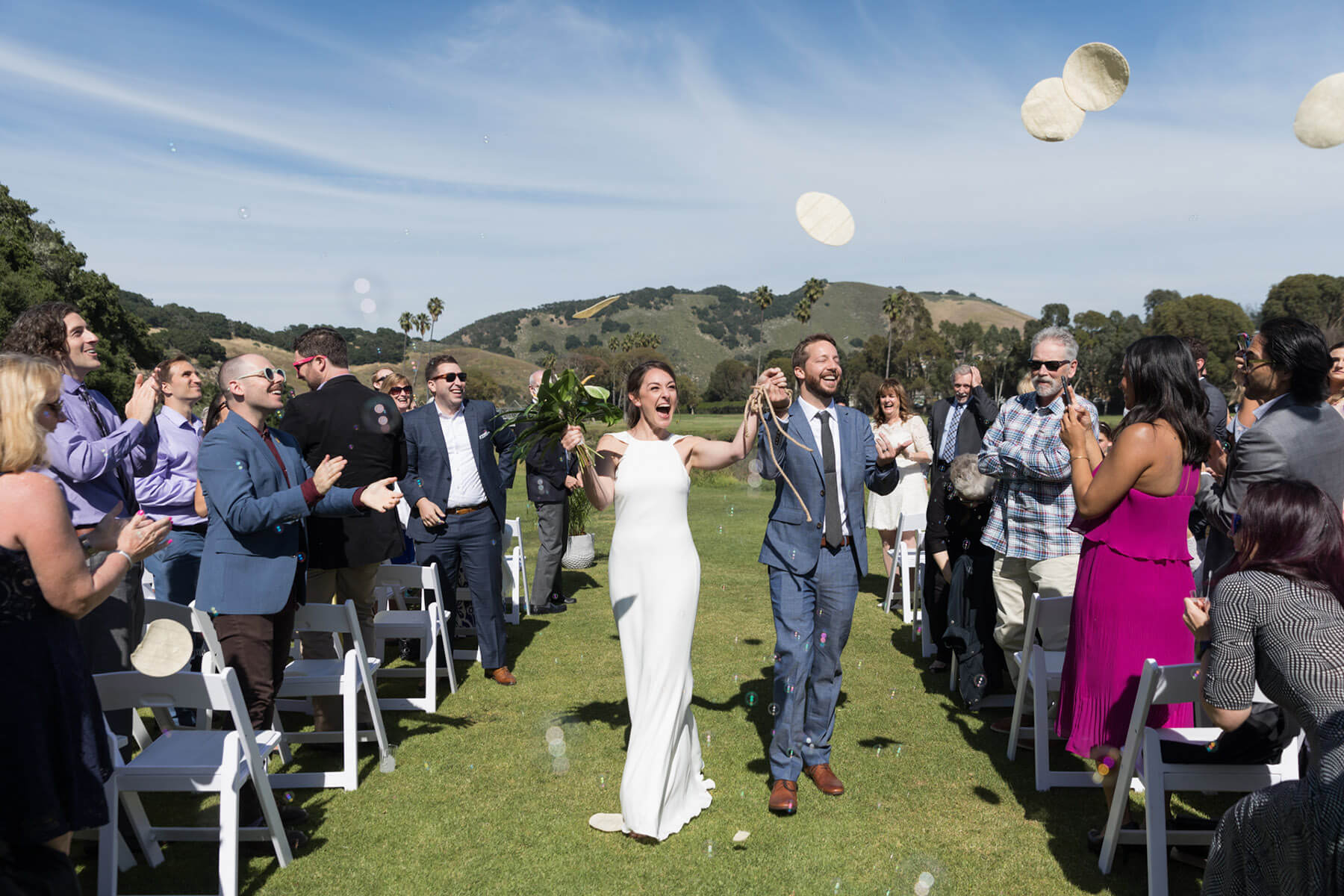 Caryn and James' wedding was such a blast. Even though they lived all the way in New York (I think they've since moved), they decided to plan their wedding in California, where their families are from. The looked far and wide for the perfect spot, and ended up falling in love with Avila Beach Golf Resort. Avila beach itself is a tiny adorable spot on the Central Coast (by San Luis Obispo), and it was a perfect middle ground for their Northern and Southern California clans to converge. That said, they had friends and family flying in from all over to celebrate with them and enjoy the beautiful coast. These guys were some of the most relaxed, happy, chill folks I've ever had the pleasure of working with. I felt instantly at home with them.
As with every wedding I've had this year (this is definitely a theme I've noticed) we were worried about the weather. It had been chilly, and it was supposed to be very windy and overcast. But nope, the sun came through once again and it was simply *gorgeous*. From the beginning of the day, there was not an ounce of stress or anxiety. I'm sure there were some nerves somewhere, but overall everyone was just so happy about the whole thing. The ceremony was so beautiful, and had everyone (myself included) crying and laughing in spurts. They shared what they loved about each other, and included a ring warming and hand-fasting to bring in support from their loved ones. On their way back down the aisle they were peppered with bubbles and – a surprise – tortillas. I don't think they were expecting that one :P.
After photos and cocktails, the dinner started with toasts. On a personal note, I love toasts – especially when people really put in the time to make them personal. While you can tell from a mile away that Caryn and James are just *meant* for each other, as they say, it was so awesome to hear the detailed, laughing-so-hard-you-cry stories their family and friends told about their relationship. Their lives together thus far have been one adventure after another, and I have a feeling it's going to continue in that same vein.
There were bubble guns and giant heads, an ice cream truck and a face painter, glow sticks and fire pits and just a whole lot of fun. This was the perfect way for Caryn and James to celebrate their lives and everyone in it. Congrats guys – I'm sure this is just the beginning <3.