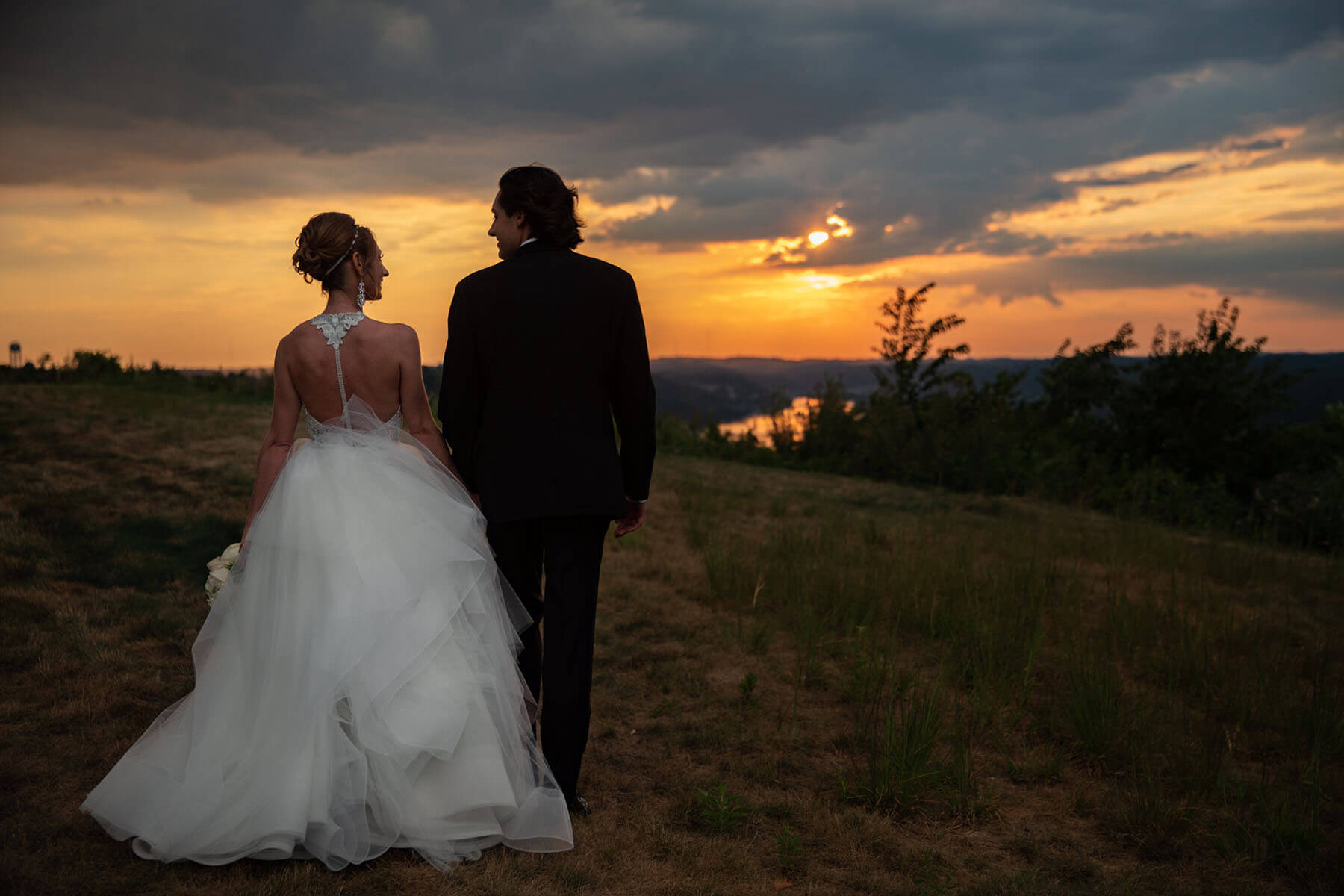 Ok, I have to admit I got a few chuckles when I first called this a "destination wedding" – Pittsburgh doesn't exactly bring up the same romantic getaway vibes as, say, Hawaii or Italy. But for Lauren and Jim, it was important to have their wedding where their loved ones were – and that makes it the best destination for them. (As an aside, I was really excited to visit Pittsburgh since I'd never been – and I really enjoyed it!)
Lauren and Jim have been together for 8 whole years! (And engaged for a while too – I know because I did their engagement shoot two years ago!) They've done long distance and moved across the country to be with each other and have weathered many storms. Being with their closest friends and family on their wedding day meant a lot to them, and they overcame many obstacles to make this day happen.
While it may not have gone as initially planned – with all of the craziness 2020 has brought us – I am sure they would agree the day went beautifully. The most important thing for them was to do the thing: to become husband and wife officially. And they did just that, with the support and love of their closest people looking on. The historic Longue Vue was a perfect setting, the decorations were luxurious, and the thunderstorm that threatened all day held off until just after they got some incredible sunset views for their photo session.
It wasn't perfect. But it was. And so, Congratulations Lauren and Jim! You did it!
(PS – a note about my blog posts – I usually favor sharing moments and don't include a ton of family or bridal party portraits, but don't worry – they will all be there 🙂 )