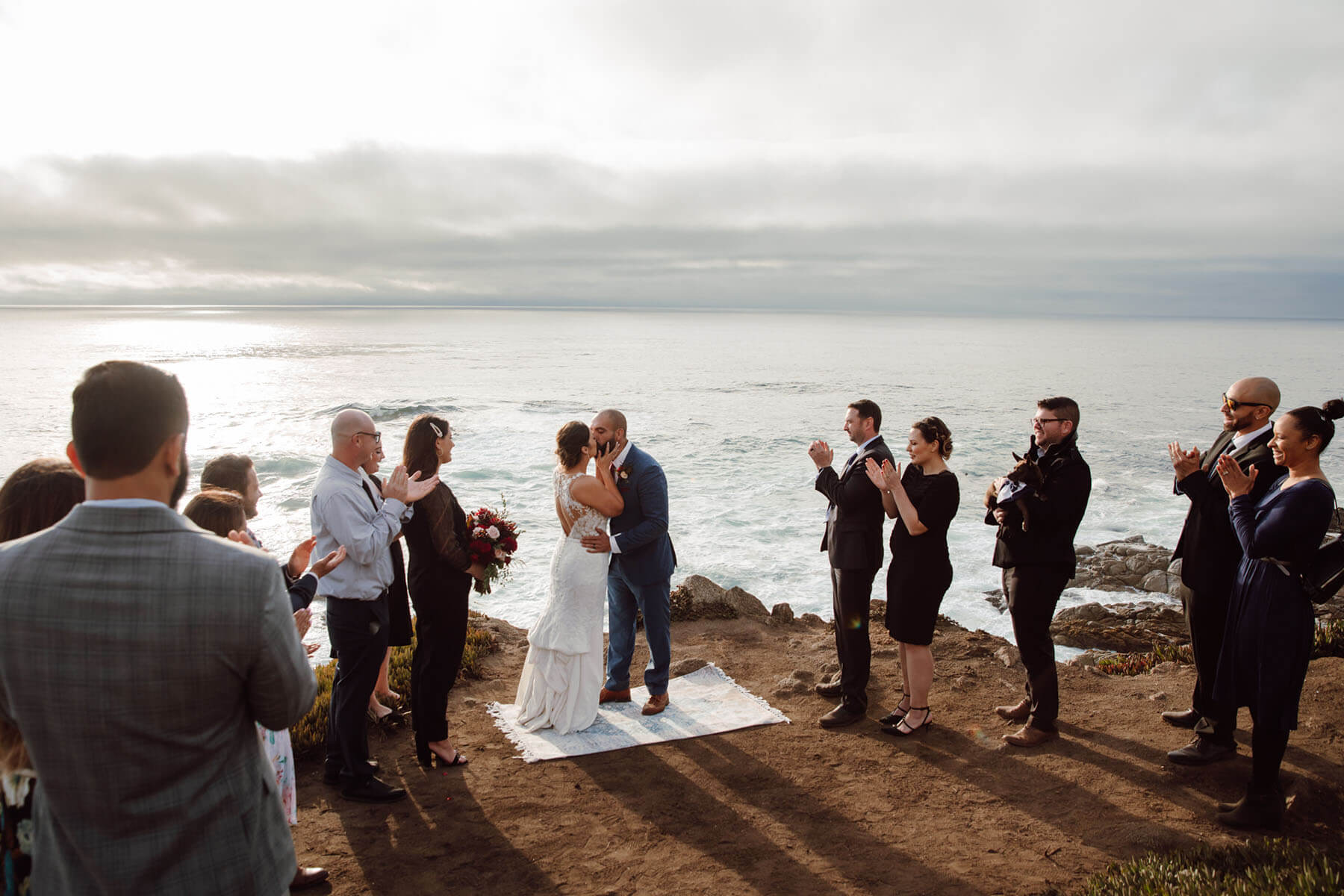 Jamie and Ken have been together for a *long * time. And now that they've decided to tie the knot, nothing was going to stop them. The rented a lovely house in Carmel and picked an iconic Big Sur location for the nuptials.

They, their closest friends, and their pup, walked all the way through the park on the way to the pre selected ceremony spot. It was 10/10/20, and thus the most popular wedding day of the year. As they walked, there were shared congratulations and hollers from other ceremonies taking place, and it really added to the cheer of the event.

The ceremony was sweet and meaningful, with Jamie's sister officiating and best friends standing by. They put their vows into a bottle for safe keeping and shared a toast with everyone. Then the friends took off and I was able to capture their portraits with the setting sun.

Jamie and Ken – congratulations! I'm so thrilled that you made it happen, and that I got to be there for this part of your journey. And now, the photos!