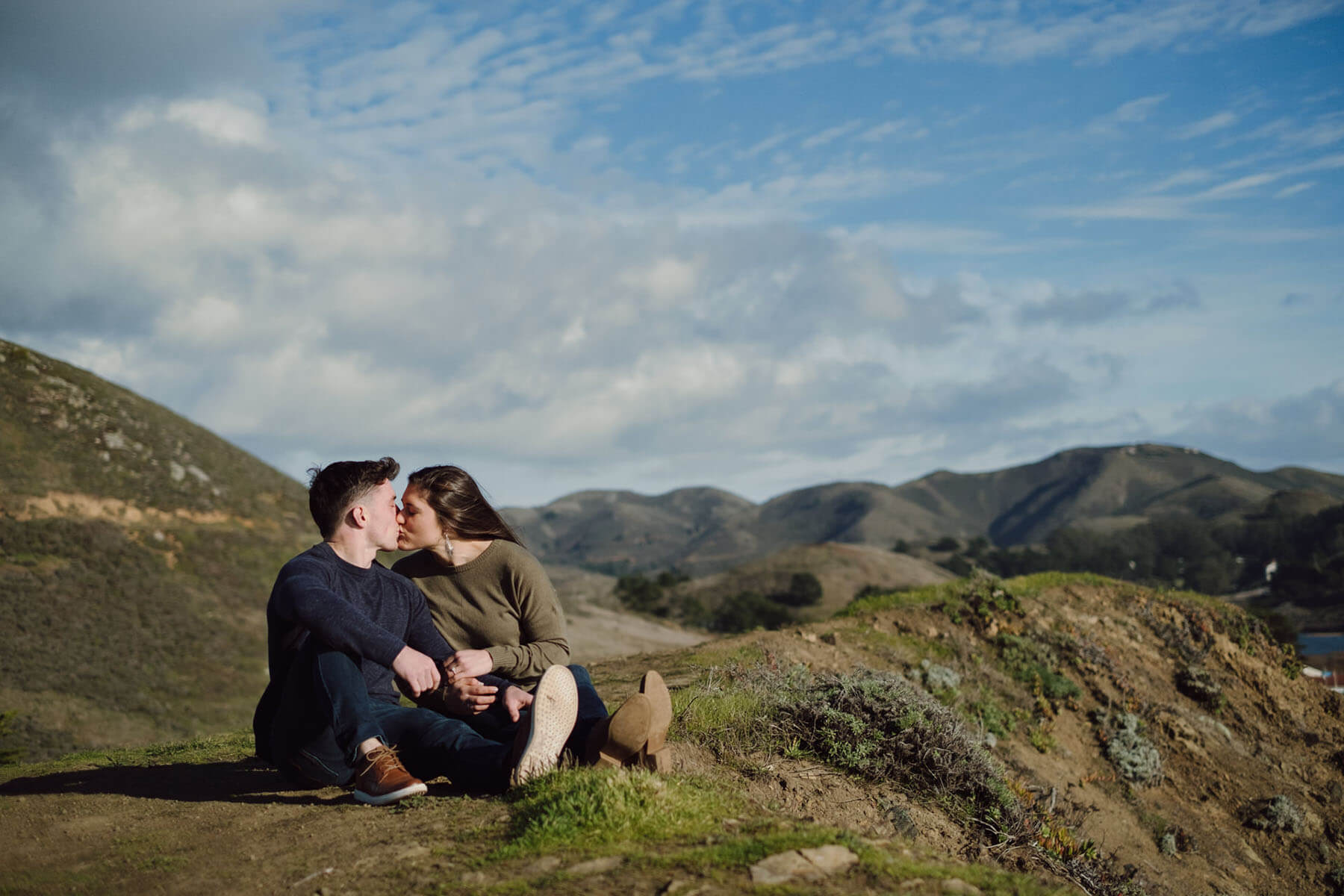 Marin headlands is one of my favorite parks for an engagement shoot. It's beautiful and varied. From classic California coastline to rolling hills and dramatic city views, it's got it all.
So I was pretty stoked when Grace and Kenny decided to do their engagement shoot there! We carpooled up from San Jose together and were amazed to find a remarkably clear and sunny day in San Francisco. In case you're not from around here, San francisco weather is often on reverse season mode. June tends to be foggy and chilly while January, apparently, is full sun and clear as far as the eye can see.
For most engagement shoots I budget about 1.5 hours, 2 hours max, but for the headlands I recommend closer to 3, especially if you're planning on hitting a couple of spots. Even with budgeting tons of time we ended up cutting it close with sunset! We did a lot of walking and driving and shooting and got to hit some amazing spots. We stopped by black sands beach, the lighthouse, and the iconic Golden Gate overlook, Battery Spencer.
It was so fun getting to know Grace and Kenny and I'm so glad they put up with my ambitious walking ideas (good thing they're fit! And also I realized on this shoot – I am not in as good a shape as I used to be! Need more hiking shoots to train :). All very much worth it to get some of these amazing locations. Looking forward to shooting their wedding in a couple short months!