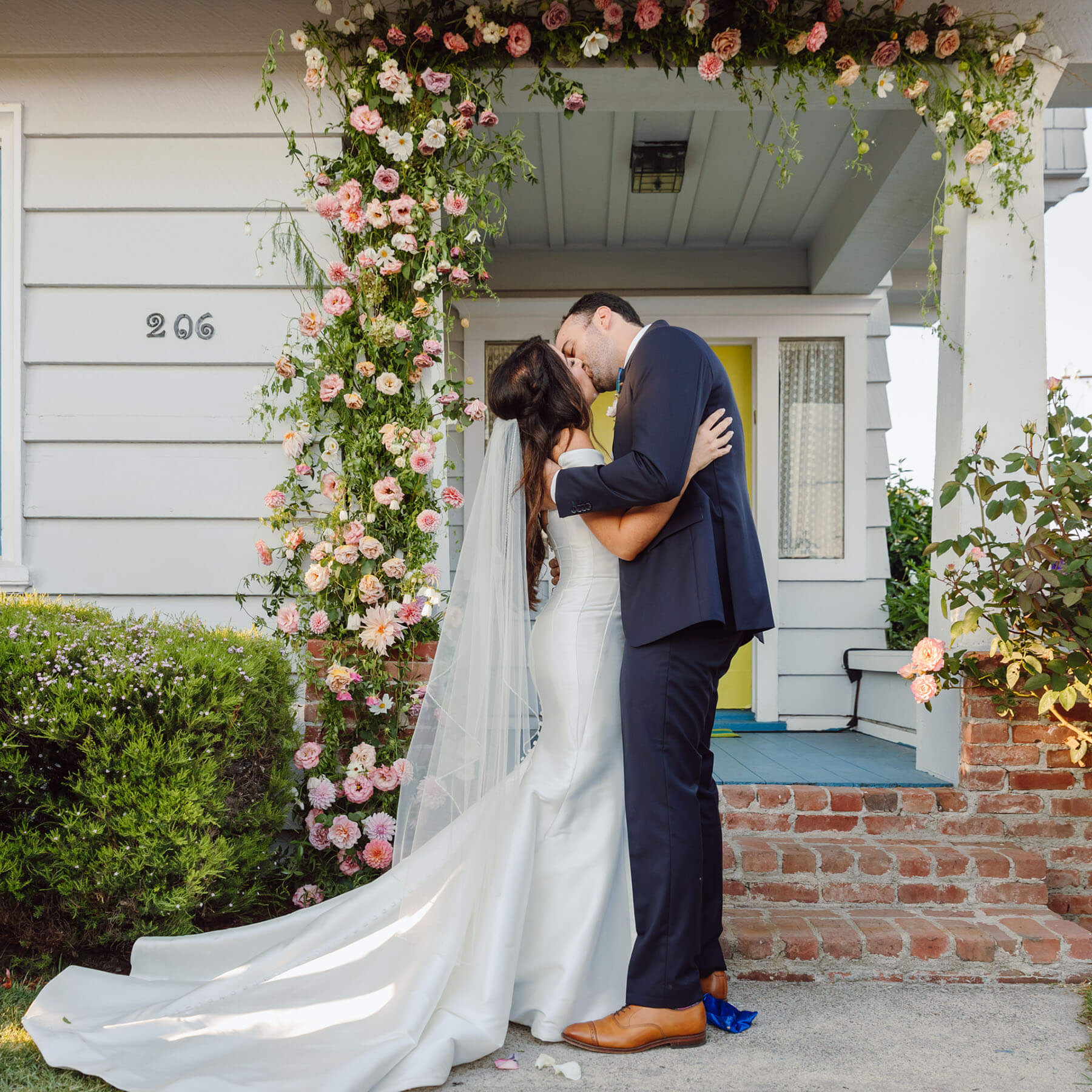 I'm so excited to share Alice and Luke's Santa Cruz backyard wedding with you!
Alice and Luke met through a dating app, and although there were some hiccups planning the first meetup, once they met it didn't take long for them to *know*. They bonded over a love of dogs (and memes) and have since enjoyed biking and hiking together and spending time with their families and dog Violet.
With this year being the upheaval that it was, it felt nearly a miracle that they were able to actually pull of their wedding. As with many couples, they started with one set of plans – a marine center in Santa Cruz – and ended up with a different set – a smaller celebration at Luke's parents' house. And then, the fires hit, and Santa Cruz and surrounding areas were deeply affected. Just days before their wedding date, they were forced to pivot and postpone.
Finally, after everything, it all came together on October 3rd. Luke's childhood home in Santa Cruz proved to be a meaningful and beautiful backdrop. Flowers provided by Wilder Flowers really raised the bar, and a nearby coastline allowed for a lovely portrait location. The ceremony was held on the front steps of the house, and was followed by a tasty dinner provided by Drunk Monkeys Food Truck (yum!). Finally they danced the night away to music provided by Santa Cruz DJ.
Alice and Luke – Congratulations! I'm so glad that you invited me to be a part of this celebration, and that you braved everything that got thrown at you and made it happen. And now – the photos!