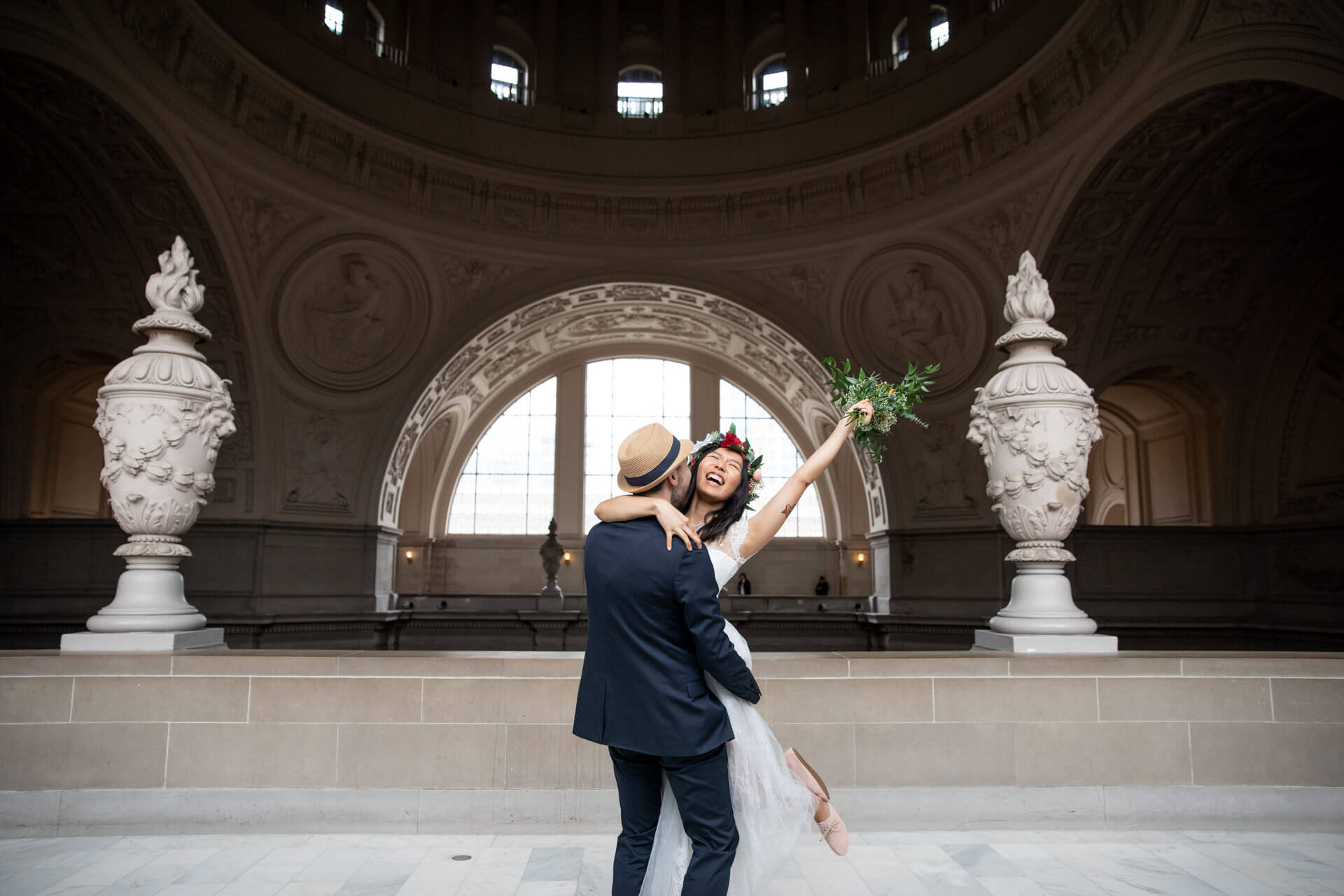 Jiwon and Mathieu had planned not one, not two, but a total of four wedding events (!!!). This was the first: A classic elopement at the iconic San Francisco City Hall. It was an unseasonably late-in-the-year rainy day in San Francisco and the light inside the building was just lovely. Jiwon wore her yellow rain boots and a flower crown – Mathieu wore a hat and carried a briefcase. They were just pretty as a picture, and so excited to get married! Jiwon kept hopping up and down and even said she could just run down the hall and punch someone out of excitement. (I think we all decided that maybe wasn't a great idea, but the sentiment was understood ;).
It's always so sweet for me to be a part of these tiny elopements – I even got to be the witness! They said their vows with a tear or two, and then they were officially married! We did some photos in the hall and then snapped a few on the stairs and grounds outside the City Hall. It was a perfect day, and the first of many weddings for them! Up next was their celebratory picnic and croquet game in the city a week later, followed by a ceremony in Korea and one in Mathieu's native France! I am so excited for these two love birds to continue their lives together, now as husband and wife. Congrats you two, and thanks so much for bringing me along on the ride <3.
SAN FRANCISCO CITY HALL ELOPEMENTS
Looking to tie the knot at San Francisco City Hall? Here are a few resources to get you started on your adventure!