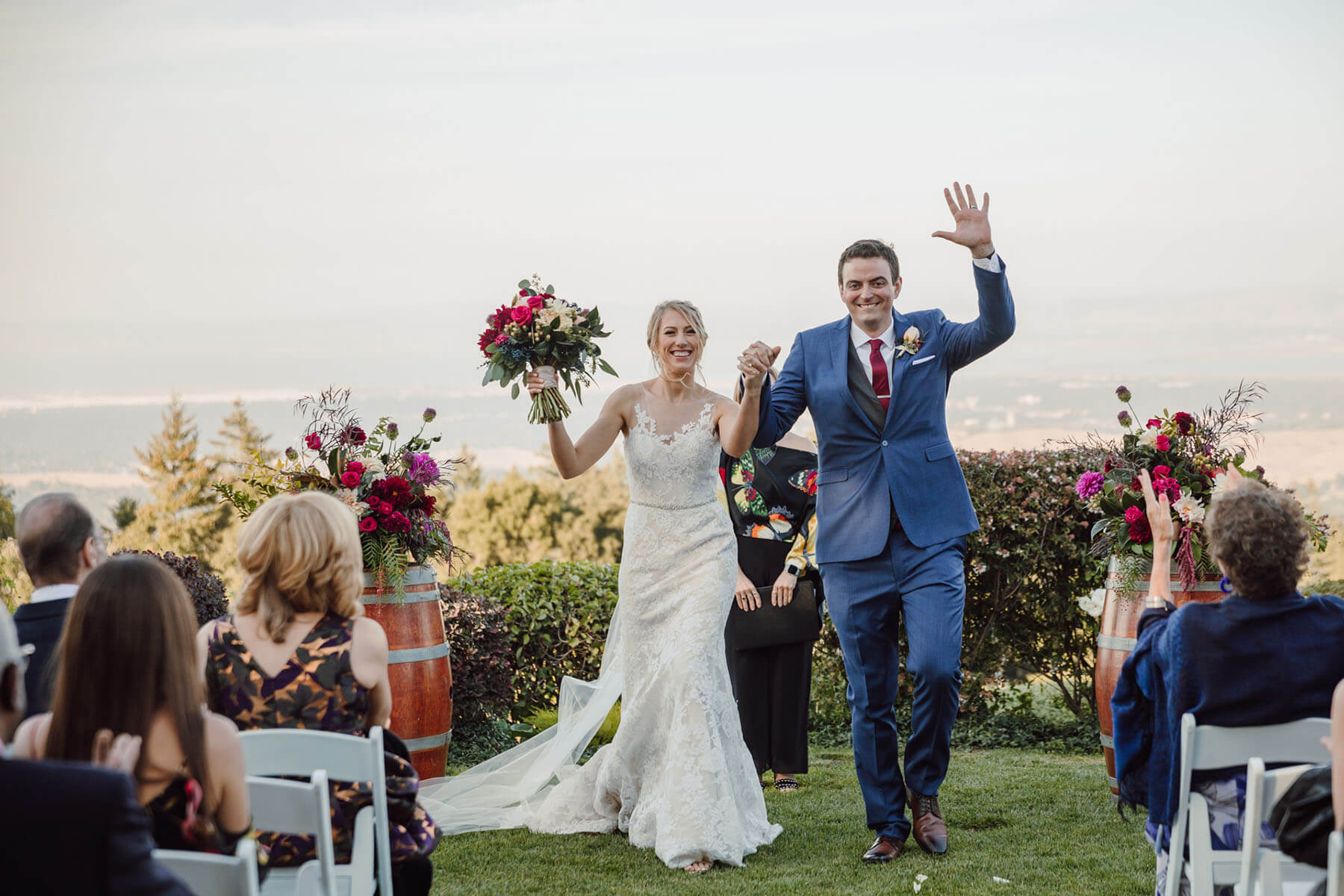 I am so thrilled to share with you my last big wedding of the year! I was so stoked to get to shoot another wedding at Thomas Fogarty, and Cassie and Keith and their family and friends made it a beautiful, emotional, and memorable event.
Cassie and Keith opted to do a first look, so after they finished getting ready, my second shooter Marina and I got to capture their first time seeing each other all dressed up and ready to go. It was a sweet moment, followed by some family and bridal party portraits. One of the benefits of doing a first look is that all or most of the formal portraits can be done before the ceremony, which leaves more time for the couple's portraits and general partying and merry-making after the ceremony.
Then, it was time for the moment everyone had been waiting for – the ceremony. Cassie and Keith wrote their own vows, and there were laughs and tears from everyone.
After the ceremony, Cassie planned an awesome surprise for Keith – a secret snack of oysters and champagne and a moment for them to just be alone and take it all in. Then they joined in their cocktail hour for a bit before we headed off for sunset pictures in the vineyard.
After we caught the beautiful last rays of sun in the vineyard, Cassie and Keith were announced into their party and dinner was promptly served. Toasts by Cassie's dad, friends, and Keith's brother allowed everyone to share in a bit of their story. Toasts are one of my favorite elements of a wedding – it's such a great way for the people closest to the couple to share their love and support.
After dinner, the couple got to visit with their guests and there were so many hugs and laughs and a real sense of celebration.
And then – party time! Cassie and Keith had their first dance as husband and wife, followed by a joint mother/son and father / daughter dance. Then they boogied down! There were lights and fog on the dance floor, as well as a slow-motion booth and ice cream cake!
Finally, at the end of the night it was time for the big send-off. Even though the weather didn't allow for the planned sparklers, the team pulled together and prepped a proper petal-throwing farewell.
Cassie and Keith – thank you so much for inviting me to join in your celebration and bear witness to all the love your friends and family have for you, and that you have for each other. I couldn't be happier for you – congratulations!
This day couldn't have been possible without the amazing wedding partners that pulled it all together:
Venue: Thomas Fogarty Winery
Planner | Coordinator: Events by Brea
Caterer: Toast Catering and Event Management
Florist: Orange Blossom's Floral
Hair and Makeup: Beauty by Jessie Hoang
DJ: Big Fun DJ
Cakes: Susie Cakes and Baskin Robbins
Slow Motion Booth: Slow Motion Booth