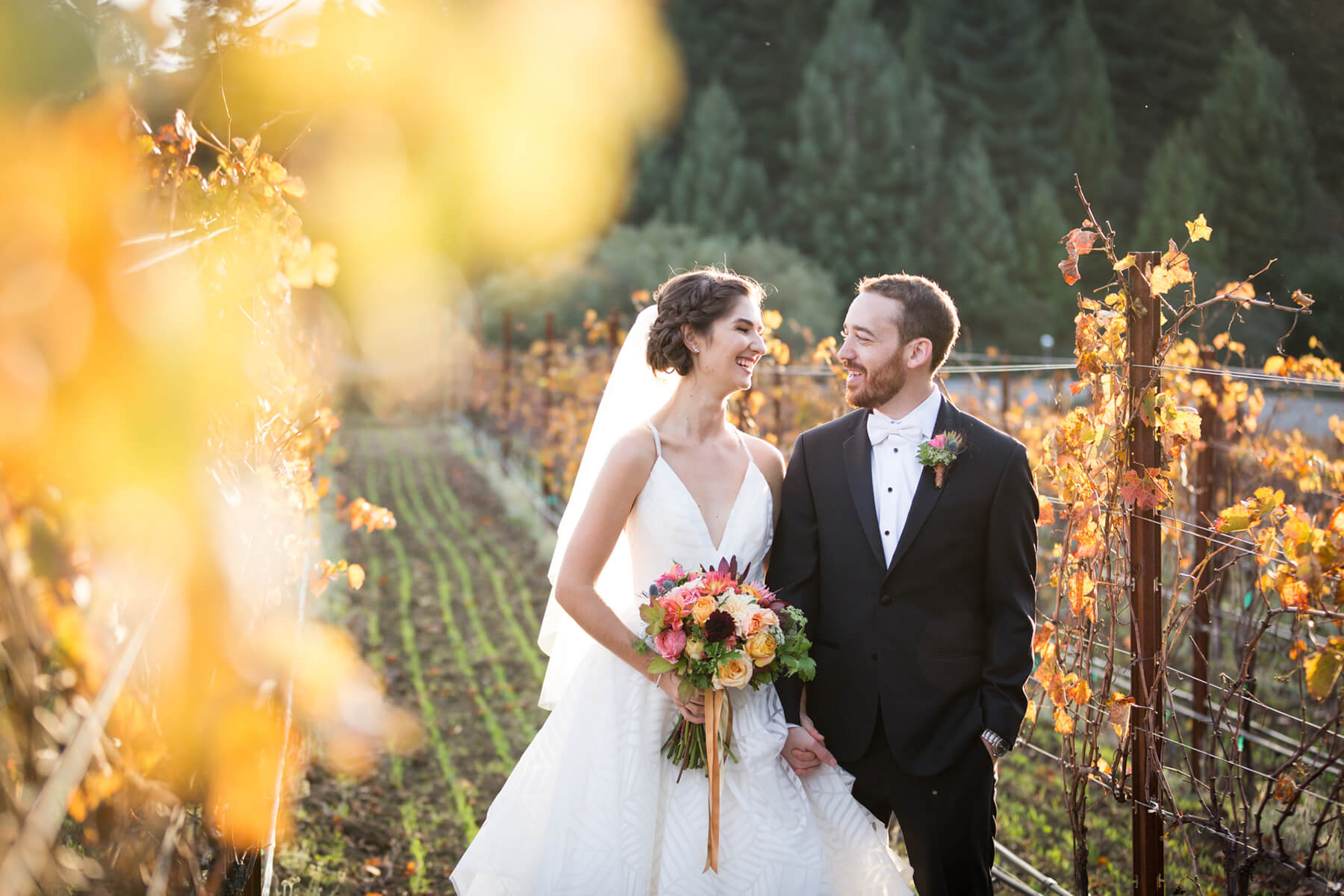 Hanna and Trey met while they were both studying at Stanford University (which is one of the reasons we did their engagement session there). Hanna's roommate's boyfriend met Trey while studying abroad, and the two of them decided Hanna and Trey were perfect for each other and conspired to bring them together. I haven't known Hanna and Trey for very long, but I can say with certainty that their friends were right. One of the things that struck me about them instantly is how much they laugh together. They just radiate joy in each other's presence, and that, simply put, is my favorite.
The wedding day started in Palo Alto, with the requisite getting-ready among bridesmaids and moms. Hanna gave out photo books as bridesmaid gifts, which sparked all sorts of emotions – laughter and tears and memories. We traveled to Thomas Fogarty Winery in the beautiful Santa Cruz Mountains, where the guys had already started their merry-making. There everyone got dressed, and Hanna put on her (amAZing!) Hayley Paige gown. She even surprised her mom by sewing a piece of her mom's wedding dress on to her skirt – after many years of not even touching sewing equipment like these machines, threads and needles and all the things once made herself and mom so happy.
The ceremony was out on the lawn overlooking the bay, and we couldn't have asked for a more beautiful November day. We even caught the last rays of sun during portraits, and I had to bring out my bubble machine (because bubbles are magical, obviously). There were emotional and hilarious toasts, and finally – lots and lots of enthusiastic partying. At the end of the night, Hanna and Trey were sent off by their friends and family with fanfare and fire.
Hanna and Trey – whatever is ahead of you, I just know you will go into it together, with the same joy and laughter that has carried you thus far. I'm so happy for you and all that is to come!
Special thanks to everyone who helped pull off this amazing day:
Katie at Katie Rebecca Events
delicious food by Toast Catering
Beckie at BeautifulOne Makeup
Thomas Fogarty Winery for being a spectacular place to get married
Hanna's family friend Barbara who did a beautiful job with the flowers
and of course my second shooter Eric 🙂