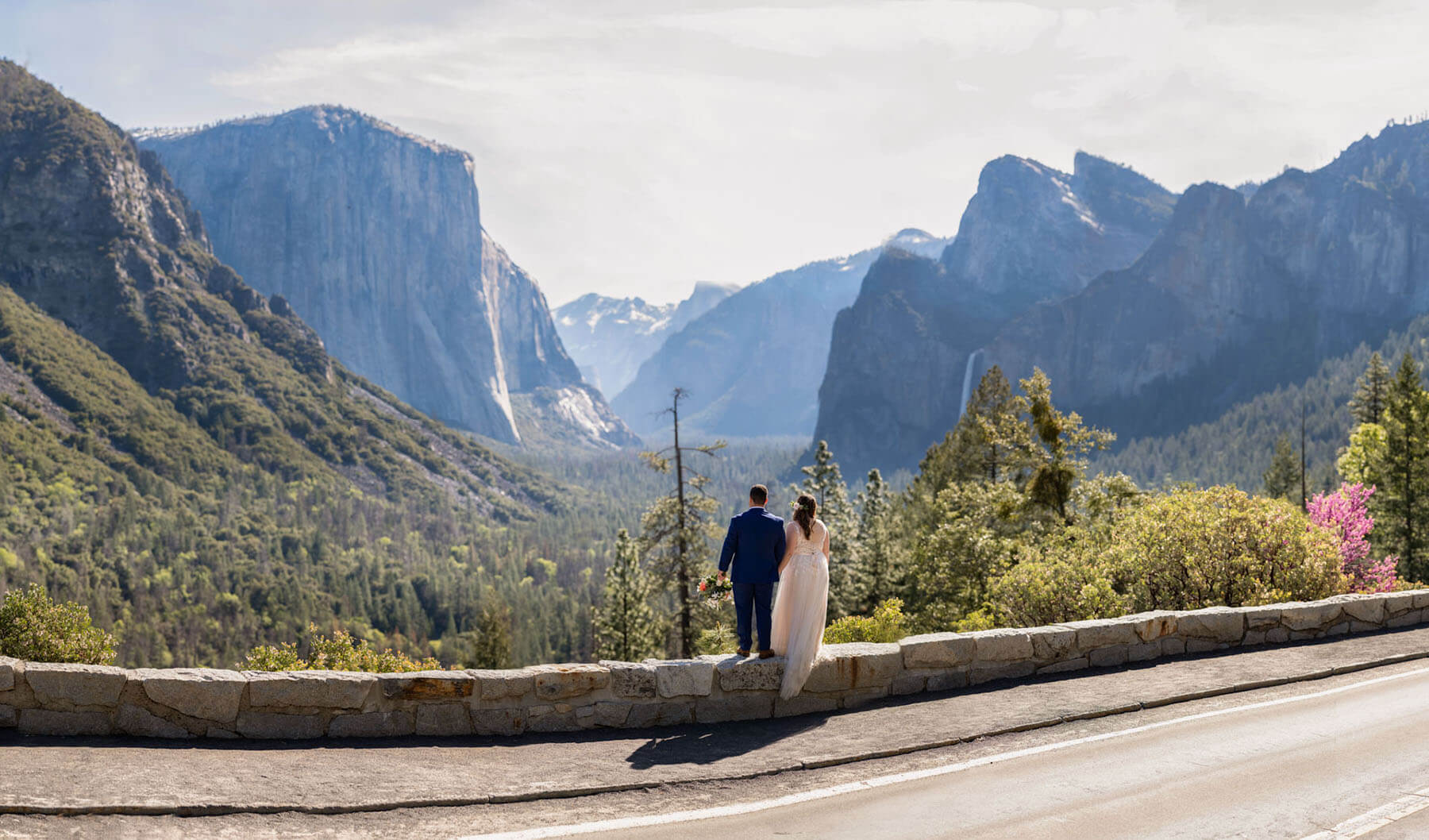 THE PLAN
Rachel reached out to me last year to talk about her and Jacob's intimate destination wedding – a Yosemite elopement! This is a bucket-list type situation for me, so I was stoked! Rachel and I hit it off and I couldn't wait to photograph the big day. They currently live in Florida so this was a big trip for them! They have always wanted to see Yosemite, and what better way than this. Conveniently, Rachel's best friend Josef lives in Sacramento, so he was the perfect pick for officiating. The stage was set – Jacob met Sean and I at the gate (I brought Sean along to assist) and the three of us drove to El Capitan Meadow for the first look. Rachel was finishing up getting ready at their hotel, and then she, Josef, and Josef's partner Luis all came out to join us at the meadow.
THE FIRST LOOK AND CEREMONY
We set Jacob up under the tree at their wedding ceremony spot at El Capitan Meadow. Rachel walked down through the meadow to meet him. They had seen each other earlier that day, but I imagine it wasn't quite real then. This time, it was really time for them to get married. Josef did a beautiful job officiating – sharing personal stories and anecdotes. I love when the officiant is someone who knows the couple personally and adds a little bit of their own joy into the proceedings. Rachel and Jacob shared heartfelt vows while in the background Luis and Sean looked on while I did my thing. It was short and sweet, and after the words were said and the tears were shed, the ceremony wrapped with the traditional first kiss as husband and wife. And then hugs all around!
THE YOSEMITE WEDDING PHOTOSHOOT
So, of course one can assume that part of the point of getting married in Yosemite is the incredible views. So we really tried to make the most of the short couple of hours we had there after the ceremony to take portraits of Rachel and Jacob in the beautiful environment. We took a few with the remaining morning sun there on the meadow, before it rose high and bright. Then we drove around visiting different locations, including the epic tunnel view overlook and other iconic spots. We got some dramatic portraits and also some sweet and subtle moments. It was a beautiful time. Rachel and Jacob – thanks so much for picking me! I am so glad I got to share in this with you, and I wish you nothing but the best going forward. And now, to the pictures!