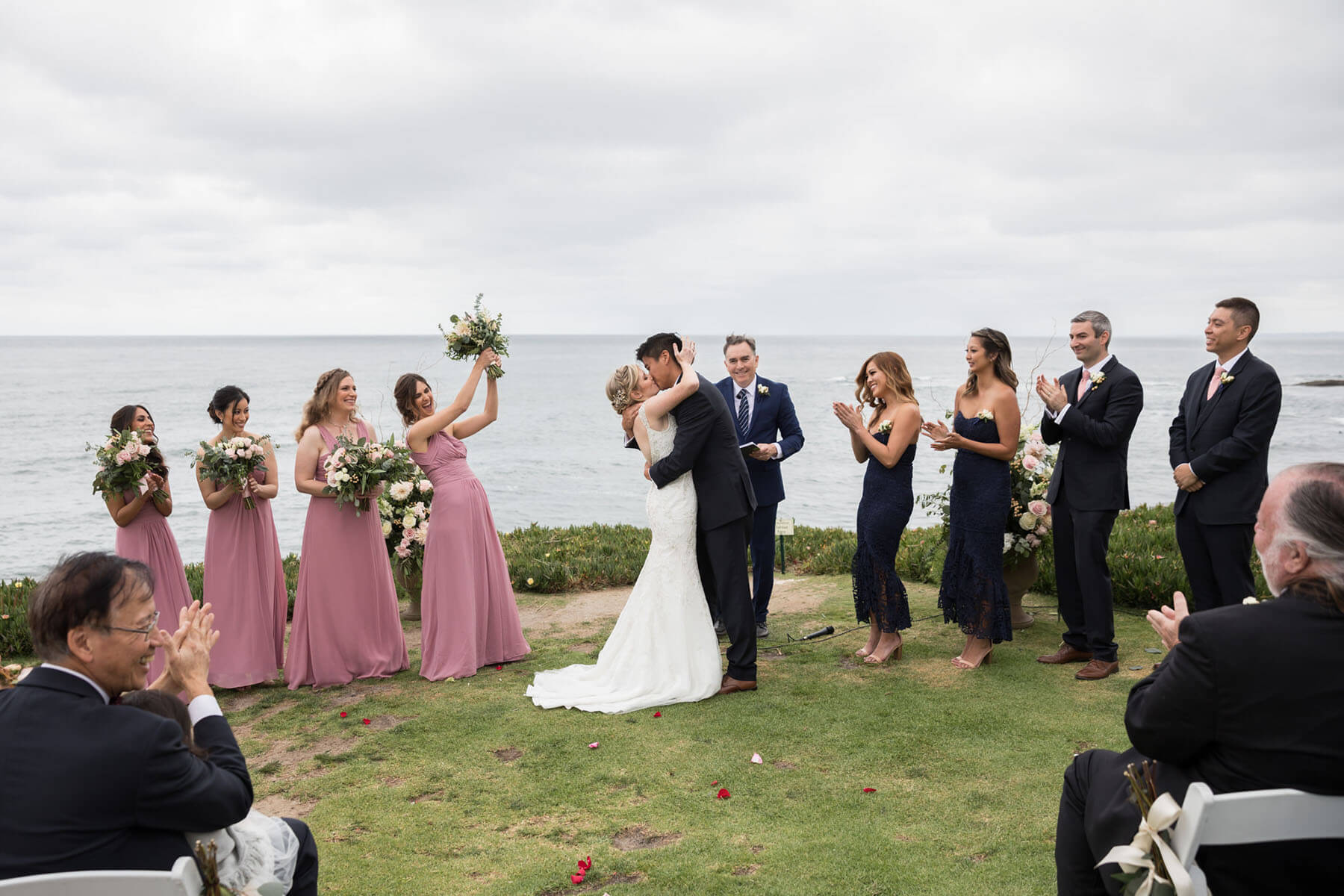 This one was extra special for me. A year and a half ago, I photographed Hanna and Trey's wedding at Thomas Fogarty Winery. There, I met Kaitlin – Hanna's maid of honor and cousin. Since then I've had the opportunity to take portraits of Kaitlin, as well as do her and Josh's engagement shoot and now their wedding. Getting to be there and see Kaitlin's wonderful family was such a fun reunion, and Josh's family is equally warm and welcoming. Let's just say I had a really lovely time :).
When I was first talking with Kaitlin about possibly shooting their wedding in San Diego, what struck me the most was the way she talked about Josh. We were talking on the phone and I was asking her the usual questions I ask, but since Josh wasn't there I asked about him as well. She got emotional just talking about what a wonderful man he is and how excited she is to marry him – I even got a little teary-eyed on the other end of the line. I knew this was a wedding I wanted to shoot, so I am so glad I got that chance.
The day started with, as usual, getting ready. Kaitlin and her crew were hanging out at the Cuvier Club, while Josh and his grooms people got dressed early and headed over to a bar to watch the game. Once everyone was ready, second shooter Ellie and I got to witness Kaitlin and Josh's super adorable first look, followed by some portraits. The ceremony was on a cliff in La Jolla, right above the water, and the overcast sky made sure the weather was pleasantly cool. There were a large number of ring and sign carriers and flower girls, and they all showed varying degrees of skepticism and excitement about the whole thing, which was pretty entertaining for everyone. There were, as one might imagine, many tears and laughs throughout the ceremony. Afterward, it was family photo time – and thanks to everyone participating and helping organize, we got those done in record time and were able to join the party! A fun first dance, emotional toasts, and quality gettin' down ensued, and Ellie and I got to stay through the whole thing.
Kaitlin and Josh, it was such a pleasure to get to know you guys and work with you on this sweetest of days. I wish you guys all the best, and I'm sure our paths will cross again :). Congratulations!
Wedding partners:
Venue: Cuvier Club La Jolla
Catering / coordination: The Abbey Catering
Flowers: Adelaide's
Hair and Makeup: A Toast To Beauty